In case you haven't heard, the U.S. EPA finalized a new rule in 2013 that relaxed the conditions that determine when solvent cleaning creates hazardous waste. The new rule is in response to research that determined that the costs of compliance exceeded the risks associated with most solvent cleaning. Under the 2013 rule, reusable wipes are not solid and hazardous waste; however, disposable wipes are solid waste, but not hazardous waste. The rule requires the following: EPA Solvent Wipes Summary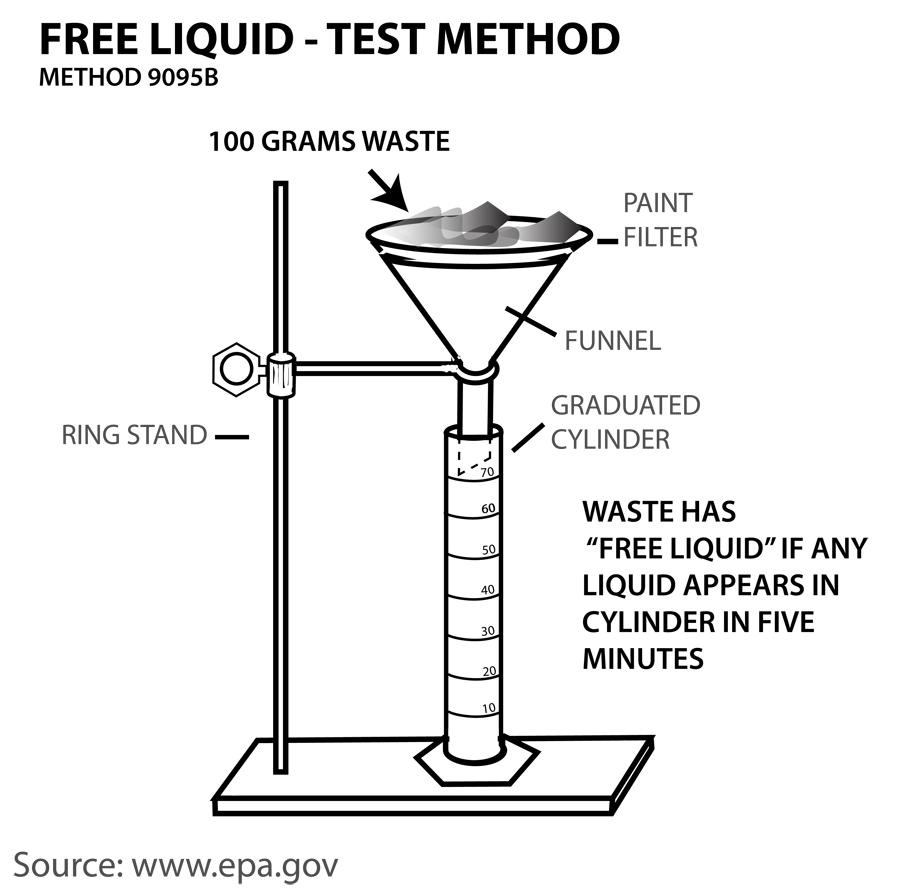 Solvent contaminated rags are kept in a closed container labeled, "Excluded Solvent-Contaminated Wipes."
Contaminated wipes are not stored for more than 180 days.
When rags are sent for laundering or landfill, they must not contain any free liquid, i.e. liquid that will drip from the rag.
Basic record keeping must be maintained
Laundering requires compliance with Clean Water Act. Self-laundering requires clearance by local public wastewater treatment facility.
Paint Filter Liquid Test 9095b
NOTE: Not all solvents are excluded, trichloroethylene, for example. The most basic form of solvent cleaning involves wiping a surface with a rag saturated with a petroleum-based solvent – xylol, lacquer thinner, naphtha, or mineral spirits, etc. The solvent helps loosen contaminates – dirt, oil, waxes, etc – and the rag absorbs and removes the contaminants from the surface.
Even though rags may not be hazardous waste, the vapors can be toxic and highly flammable. These risks can be reduced or eliminated by converting to water based cleaners and degreasers. Carbit supplies both petroleum-based and water-based cleaning solvents and can help you evaluate which type will work best for you.